A little story about us
We are Svetlana and Elizabeth Vitola - dalmatian and curly coated retriever fans from Latvia.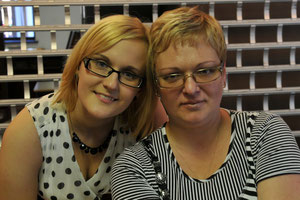 Svetlana:
Our journey started in 1991, when in Czech Republic in tram I saw dalmatian for the first time. This was love from the very first sight. I understood that this breed is my dream. After couple of months I bought my first dalmatian, her name was Britta Dzollins.